So I have a confession….
I wish I was crafty. I am filled with envy every time I open a blog filled with all of its crafty goodness. I wish that was me. And don't even get me started on Etsy. I have a love hate relationship with that place. I love the handmade, homespun goodness that is Etsy. Its pores ooze pure creativity. I hate that that isn't me. I hate that I have never been a crafty person.
I was the athlete growing up. My brother and sister are both musicians. My sister has always been crafty. She could easily live in Michael's. Although she couldn't work there because then all her money would be spent on crafts. I can't draw, can't paint, am a big scrapbook failure (still stuck in November of my son's first year scrapbook), I guess I can write, but what I really really want to do is sew. My Aunt makes the most fabulous quilts. She made my baby blanket, and my wedding quilt. My friend Alex is pretty handy around a sewing machine. For Christmas she gave us some handmade baby items, which I absolutely loved. These days I am finding I love the handmade gifts more than the store bought variety (with the exceptions of appliances). For Squish's birthday my friend Lolo's husband did a painting for his nursery. It was beautiful; vintage airplanes (Squish's nursery theme). I want to be able to do that one day.
Handmade gifts are one of a kind, they are from the heart, and if you know how to be crafty 9/10 you are saving money! So I have decided I am going to attempt my hand at some of the wonderful tutorials the blogosphere has to offer. There are so many to choose from. I will feature them as I get around to making them. My goal is two-fold; I would love for someone to say to me one day that I too am crafty. I want to inspire someone to pick up a sewing needle or whatever inspires them and try it.
The second goal is to start being more organized. It makes me slightly nauseous when I see these crafty ladies and their super cute houses that are seemingly clutter free. While I know that is never going to be me, I figure if I look at each room as a possibility to be crafty, I may not hate having to put the work into re-organizing my house. It is funny, you would think being OCD would make it so I liked to clean, and be organized. That couldn't be further from the truth. I am one of the most disorganized people I know. I will again be turning to fellow bloggers for inspiration in this journey, and then posting about it.
Don't fret though, I promise that my crafting attempts won't take away from the sweetness of my silly Squishy baby boy, and all the Toddler family fun we are seeking out. His face will still be plastered all over my blog. This is just something that I have always wanted to do, and by utilizing the resources around me, I hope I will one day achieve my goal and be a crafty albeit still sleep deprived mama!
In other news, Squish's 4th Molar Monster has made an appearance. My poor little man is a drooling fool. This combined with the fact that he is reaching the age where he is learning about boundaries can make for some crazy moments, but he still manages to find a way to let his silly happiness shine through. I love this little man, Molar Monsters and all!
Look who is so proud of himself for stealing mama's phone
—————–
Watching little Einsteins
My favorite little Phone Thief, but when did he turn into a little boy??
Hope everyone's weekend was enjoyed. I know we were pretty crazy around here… I can't believe I am heading back to Minnesota in just 3 short days!! I have WAY too much to do!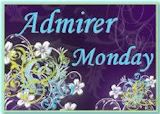 Question of the Week: Do you return your cart to the corral at the grocery store?
Heck Yeah I do, I can't stand when people don't walk the 5 steps to bring it to the corral. Lazy butts!!