Recently I have been in an internal battle with myself over Squishy's current sleeping habits. You see for this whole time I have been following a baby-led schedule. I have followed the cues my little man gives me and run with it. In doing so, he doesn't really have a schedule that we follow. I really wanted him to set on for himself, and for a while he did. But recently he has been going to bed later and later, waking up really early and taking an early nap, or sometimes not even waking up until well after 9:30am.
While that may sound fine to some of you, it really isn't working for either of us. Squishy gets crabbier on the days where he doesn't sleep as many hours at night. Most of our toddler activities are in the AM but he is so cranky he has been taking a nap during that time. We have ended up spending most days indoors, and I have come to feel like I am chained to his schedule, which clearly isn't working.
For well over a month I have been toying with the idea of implementing a nap/nighttime schedule. I know in my heart that this is what is best for my baby. I know it will allow him to sleep better, wake up rested, and let us enjoy our morning activities.
The other side of me worries that if I implement a schedule; will that make less in tune to my child's needs?? Will other's see it as Parent-led, and therefore selfish? Will my other AP friends give me the side-eye if they know I put my child on a schedule complete with sleep training? (Crazy, I know, but this is what runs through my head at night when I can't sleep…)
While those are valid questions, the reality is this. Unless you are feeding your baby soda in a bottle, leaving him unattended, leaving him in a dirty diaper, let him scream for hours upon hours at a time, or worse (i.e. Child-abuse situations), I know I would not judge you for your parenting choices, so why do I think people are going to judge me for mine? I am doing what I know to be best for my child in the long-run. Why do we get so caught up in the labels and the Mommy Guilt that we sometimes forgo what is the best route to take? Or, am I the only one who does this?
So starting tomorrow, we are going to gradually transition into a schedule for the Melon Man. No drastic changes, but gentle nudges towards what I know in the end will lead to a much happier, rested baby (and mama). Wish us luck!
Want a clue?? Check out some of our weekend re-cap. It is in there somewhere!
We were pretty mellow this weekend. I have had a pretty yucky headache most of the weekend, and Kellan's sleeping has been all over the board… including a bedtime of 11:15pm last night. (Trust me we tried to go to bed earlier…)
Mmm- Cupcakes from Retro Bakery – dang cupcake shows on TV got the best of me!
Splash Pad Fun!
Squishy learning his baby signs – cereal is being signed here
(Sorry for the mess – Tornado Kellan came through.)
"Please"
My future Linebacker!
Where in the World is Squishy?
Clean Cutie!
Welcome to all those who are visiting from Monday hops. Make sure you click the
Hop to It
button to join in some fabulous hops! Don't forget to check out my
EcoMom Giveaway
, and make sure you stop back tomorrow as I will be announcing a super fun giveaway in honor of hitting 125 followers!!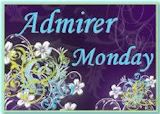 Question of the Week: If you could live in any era of time which would you live in?
The 40's. The fashion was pretty amazing!
Describe your life in one word
Blessed.
Is there something you wish you had learned how to do as a child?
Manage my money better. I am not a good budgeter.
Who has been the biggest influence on your life?
My mother. If I am half as good of a mother as she is, I know my children will grow up happy and strong.
What is your greatest dream/hope/aspiration?
To raise happy, independent children, who believe they can do anything they put their mind to, and are loving and respectful to all those around them. And to live a long and happy life with the love of my life, my hubs.
and finally…
Do you believe you have reached your potential? Why/why not?
Do we ever reach our full potential? As we reach our goals and dreams, we build new ones. I hope to always be dreaming, and living to reach that dream!