Oh I love this little Squishy so much! Even on his crabbier days he still manages to find fun, be silly, and show off his new tricks for Daddy. (I do realize most the videos I post have me asking Squishy to do things for the camera. With Daddy so far away, we are trying to show off all of our new tricks.) Love that he signed "Hat" and "Eat" for the camera! (Please excuse the pile of crap on the couch… it had to be moved out of the MelonMan's way!)
We are heading into a super fun weekend. Hanging out with Squishy's friends tomorrow, and hopefully finishing the dining room to playroom, and play-area to dining-area transition. With a mobile Melon, it has become abundantly clear he needs more "Safe Squish Space", especially since he is now picking up the super play-yard and moving it across the room while inside of it…
(I gotta give him points for muscle and creative thinking!)
Hope everyone has a great week-end!
I want to take a minute to thanks some super awesome blogging mamas. I was picked this week to be stalked for Stalker Saturdays, hosted by The Life of a Sippy Cup Mom, The Adventures of Goober Grape and Monkey Man, and Stash Mama. I have always wanted to be stalked, in a non-creepy, non-crazy, please don't kill me, kinda way. In other words, Stalker Saturdays is right up my alley! Hi to all of those visit! I hope you will look around, and leave a link so I can come stalk you right back. Make sure you stop by these lovely ladies blogs, and follow if you don't already. Trust me they are all great reads. Who knows maybe you will be the next to be stalked!! Okay, now that I have used the word Stalk more than your average Jack…
Happy Hoping to all! This mama is heading to bed!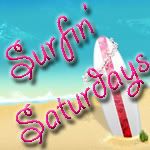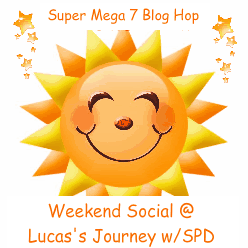 (My 6 word Saturday is the title of my post!! :O)
Want to win a fantabulous giveaway?? Head over to
The Shopping Mama
and enter her bumbleride flite giveaway. I absolutely adore my Indie, and would love to have the
flite
!!