Usually I feel the need to caption these – but honestly, I think this one speaks for itself!
Happy Hopping All!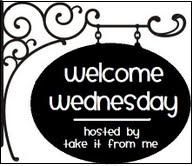 "My blog is carbon neutral" is an initiative, originally started in Germany by the "Make it Green" programme, that has the goal to reduce carbon dioxide emissions. We plant a tree for your blog and thereby neutralise your blog's carbon footprint for the next 50 years! Everyone can make a small contribution to the environment. Every tree counts! –
http://www.kaufda.de/umwelt/carbon-neutral/
I went Carbon Neutral, will you?? Click the link above to learn how you can too!
Best Posts from this past week:
Kiss Can
– okay technically older than a week, but I love the story inside of it!!