Melissa has a great blog. She posts about her family, things she enjoys doing, and deals, reviews, and giveaways. She is super sweet, and always seems to have a kind word when you need it most. Her little man is absolutely adorable! I really enjoy reading her blog. She really has some great tips to share. And even though she is a Cardinals Baseball fan (GO CUBBIES) I won't hold it against her. I am so happy to have had the chance to get to know Melissa through her blog, and kind emails. Who knows maybe one day we will meet up at a Cubs Cards game!!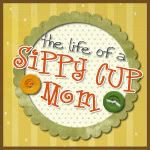 Tell me about yourself and your family.
I have been with my husband for 8 years and married for 4! He is truly my other half, my best friend. I love spending time with him and my 2 year old son. They are my favorite people in the world! We love hanging out together and doing thing all over the city, like going to museums, parks and the Zoo. We are also a big Cardinals Baseball family!

Why do you blog; what made you start?
I started it with my goal just being to post some good deals I had been finding because lots of friends were asking me to share. I also wanted to keep family updated with stories and pictures of my son.
Name three things you really like to do?
I LOVE to read! I also like to catch up on all the TV shows that my husband and I watch. And anything Cardinals Baseball is a must!

What is the kindest thing anyone has done for you?
The kindest thing and the thing that touched me the most was when my Dad was in the hospital and I knew he was going to pass away. I made two calls. One to my now husband and one to my Mom. The next thing I knew the waiting room was filled with my whole extended family, friends and my husband's family. It was so touching that they were all there for me and helped me through that time.

If you were invisible, where would you go?
I don't know if I'd want that kind of power! 😉 Maybe go and sneak in and see what the ingredients are of Diet Dr. Pepper so I can make my own, LOL!

If someone wrote a book about your life, what would they title it?
LOL, can I just say "The Life of a Sippy Cup Mom"! 🙂
You can read more about Melissa and her life as a Sippy Cup Mom by visiting her blog. (please leave some kind Family and Life in Las Vegas comment love). She is also on Twitter and Facebook.
Finally – just to share when I asked Melissa to send a picture for this blog she sent me this!

To which I was all like!

And Squishy had to join in too!

Haha! Just kidding, I love a good baseball rivalry. It keeps things fun! 🙂 Besides Cubs and Cards can be friends right??