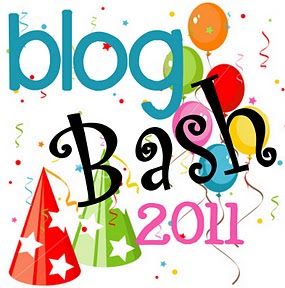 I am super excited to share my Blog Bash Sponsor with you today!
Introducing:
I grew up in a gym locker room.  No really, I did.  Having been an athlete from the age of 6 on, after-school, summers, and eventually college years were spent in and out of a gym locker room going to and from practice.
All those years in a gym locker room taught me one thing… I hate digging through gym bag looking for whatever I may be looking for, especially standing in nothing but a towel.
I only wish I had a Glo Bag back then.  Glo stands for Gym Locker Organizer, and this is a must have bag for anyone who spends time in gym locker rooms! Designed by two moms, Jennifer and Kendra, who were sick of asking these questions of their old gym bags.
1. Why won't my bag fit in the locker at the gym without turning it every which way?

2. Why do I have to continually remove the bag and put it back in, in an effort to dig through and find what I need?

3. Why can't I keep my shoes away from my other things, and quickly grab needed items (like toiletries) without hassle?
The Glo Bag thinks of just about everything!
The Glo Bag is designed to fit into any gym locker and allow you easy access without having to even remove the bag from the locker.  It comes with THREE different handles on the top to ensure it will fit well into you locker no matter what the style.  The separate compartments in the bag allow you to store everything you need without worrying about cross-contamination.
This is what initially drew me to the bag.  I despise having my dirty shoes touch my clean towels.  With the Glo Bag I don't have to worry about that anymore.
A. A zippered off section of your bag to store towels, clean clothes, and more.

B. The middle section comes with a shower/make-up bag that you can take into the shower for easy access to your shampoo and other items.
There is also a very large wet-bag in this section – I LOVE this for post Bikram Yoga clothes.  They are soaking wet when I am done, and with the wet-bag I can just slip them in there and not worry about stinking up my whole bag!

C. The bottom section is perfect for your shoes.  Your shoes have so many yucky germs on the bottom of the soles.  The last thing I want is them touching my clean towel that I use to wipe my face while I workout.  Now I won't have to worry about that anymore.  In fact, the Glo Bag was recently featured on the show "The Doctors" for this exact feature!

D. There are many pockets in this bag.  This particular pocket at the top is perfect for storing your jewelry while you workout, and holding your MP3 player.

E. A large outside pocket perfect for your water bottle of any size!

F. There are vents to keep your gym bag from holding in any odors.
Did I mention the multiple pockets?  And the comfy padded backpack straps make wearing this bag a breeze.
The only addition I would like to see is a couple straps to help carry my yoga mat.
I love this gym bag.  So much in fact that it gets an Extremely Squishable on the Squishy Rating Scale! (10/10)

You can buy GloBag online for $119.00.  It comes with the hanging toiletries bag as well as the wet bag.  The Glo Bag comes in Gold, Silver, or Black.
GloBag also has a super cute line of clothing with motivational quotes to give your fitness workouts an added boost, and several accessories including a water bottle and travel kits.
Make sure you come back on June 22nd-June 26th to see what fabulous prizes my sponsor GloBag has lined up for you!