The Tale of French Fries and Ketchup
Chilling out waiting for food.
Can I have a fry Mom?
Hmm….
Wow, that is kinda really good!
Like REALLY good!
Thanks Mom!
What do you mean am I done? Does it look like I am done?
You better not take my French Fry!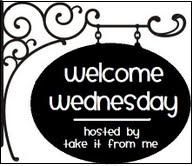 Other Wordless Wednesdays: