Have you heard of Tollytots yet? Tollytots' mission is to create unique and innovative products that combine classic toys with leading edge interactive technology. The company does this through the most detailed design, marketing and manufacturing of its products – allowing parents to feel confident that the toys their children are playing with are among the best.  As a parent that makes me feel good about finding a Tollytot toy for my son(s).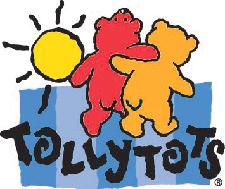 About Tollytots
Tollytots sparks imagination, creativity and invites endless playtime memories with its extensive line of girls dolls, accessories and preschool collections. Through strategic licensing partnerships with the most trusted and recognized brands in the world – including Disney®, Fisher Price® and Graco® – Tollytots brings a whole new play experience to children and their caregivers, with a special emphasis on the dolls and accessory category. Classic Disney Princesses such as Cinderella and Belle and miniature strollers and cradles are among its collection. Children as young as 6 months develop pretend play skills by nurturing and interacting with Tollytots' toys.
This year Tollytots' has released it's new Preschool Collection. Tollytots has created wonderful toys for the Baby Genius, Rubik's and Safety 1st brands. Each line includes different play patterns to engage the child and provide endless imaginative play.
Baby Genius
Baby Genius includes core preschool play patterns, plus innovative feature items with iconic musical characters – includes musical and role play toys. How cute is the Rap n Tap One Man Band?
Rubik's
Just released on September 1st is the new plush soft Rubik's.  Tollytots turned the iconic brand experience into a toy collection that offers classic core values and capitalizes on parental nostalgia. Each toy in the collection represents the original Rubiks cute with the shapes and consistent colors.   What a great way to spark a love of patterns and math in your preschooler!
Only with Safety 1st preschool toys can kids learn to be safe while they play to better prepare them for life's 1st. The entire line of CUBIKALS integrates classic play patterns with an innovative, new twist. Segments include blocks and stacking, electronic learning, role play, puzzles, games, vehicles and mazes.
We were sent the Tollytots Safety 1st Cubikals Firetruck to check out.  While this toy is suggested for ages 18+ months, my 3 year old loves this toy.  He had fun changing the cube characters, and pushing and pulling it to all the emergencies he created around our home.
Tollytots Supports Operation Smile
Tollytots is thrilled to host its first-ever "Playdate in the City" on September 29 for media, bloggers and city influencers at 620 Loft & Garden in New York City. The event will debut Tollytots' latest toys so tots and parents can not only play and mingle, but forever change the life of a child as through Operation Smile.
In addition to the event, we would love for you to join Tollytots in supporting Operation Smile by making a donation directly to the children that the organization serves. Please donate and sign our guestbook, and don't forget to share this page with your friends, family and most importantly, your favorite princess and prince!
If you have a twitter account I would really appreciate you spreading the word and ReTweeting this status!
Every 3 mins a child is born w/ a cleft. Help more children smile Donate to @operationsmile! @tollytots bit.ly/O3PxBa

— Emily Knight (@FamilyNLifeLV) September 19, 2012
You can find all Tollytots toys at Target, Toys R Us, and Walmart. Make sure you follow Tollytots on Facebook and Twitter to keep up with all the new toys, and their partnership with Operation Smile!